Tuesday June 24th 7.00pm
Viv Albertine in Conversation with Dorian Lynskey.
Tickets - £18 (with book included) BUY HERE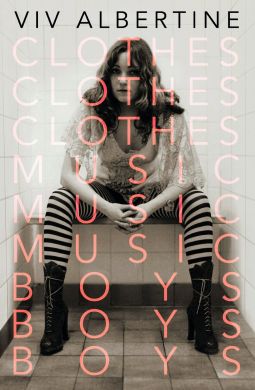 What an incredible evening.
One of punks pioneers, Viv Albertine is one of a handful of people who changed music, and the discourse around it, forever.
After forming The Flowers of Romance with Sid Vicious in 1976, Viv found fame with The Slits and made musical history as one of the first generation of punk bands.
In her new book Clothes….Music….Boys…. Viv tells the story of what it was like to be a girl at the height of punk: the sex, the drugs, the guys, the tours, the hard lessons learnt and those not considered. From Madonna to Lady Gaga, fashion to feminims, Viv Albertine has influenced a range of exceptional artists. Here, before and beyond the break-up of The Slits in 1982, is the full story of a life lived unscripted, with foolishness, bravery and great emotional honesty.
Viv wil be talking to

Dorian Lynskey

,

music writer for the Guardian and Observer as well as magazines including Q, GQ and Mojo. Dorian is the author of 33 Revolutions Per Minute; a History of Protest Songs.
There will be a chance to ask Viv questions and she'll be happy to sign copies of her book.
Tickets for the evening are sure to go very fast, so please book early.
If you cannot make the event but would like a signed copy of the book posted (FREE P+P in the UK) you can purchase it HERE.