Wednesday May 29th - 7.30-9.30pm
The last Wednesday of the month is the official new date for our Bookswaps, so you can block out your diary for the rest of the year.
Hosted by the Great Northern Railway Tavern on Hornsey Road, this is a more informal type of literary event than you may be used to. They've proved extremely popular, and that's hardly surprising as we proudly prestent to you some of the best contemporary writers out there.
So, this is what you need to do.
1. Bring along with you a book which you like enough to recommend but are prepared to swap for another.
2. Enjoy a delicious buffet provided by the Tavern.
3. Have a drink, sit back and enjoy a great evening of fun.
Our two very special guests this month are;
MATT HAIG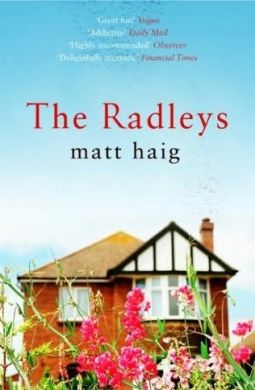 Matt's a brillaint author and journalist who's written a number of bestselling books. His first novel The Last Family in England, tells the story of Henry IV part 1, with dogs. It was a huge bestseller.
He's gone on to write children's novels Shadow Forest (which won the Nestle Childrens Book Prize) and its sequel The Runaway Troll.
The Radleys
, which was published in 2010, is a brilliant take on modern day vampire novel and highly recommended.
Life with the Radleys: Radio 4, dinner parties with the Bishopthorpe neighbours and self-denial. Loads of self-denial. But all hell is about to break loose.
When teenage daughter Clara gets attacked on the way home from a party, she and her brother Rowan finally discover why they can't sleep, can't eat a Thai salad without fear of asphyxiation and can't go outside unless they're smothered in Factor 50. With a visit from their lethally louche uncle Will and an increasingly suspicious police force, life in Bishopthorpe is about to change. Drastically.
His new book, The Humans, wil be published just before the Bookswap.
ANDREW J LAMBIE
Andrew is the author of an extraordinary new book, which I have had the fortune to read, called
A Carnival of the Flesh
. Published by Guerilla Books, a new exciting small press, it tells the story of a travelling freak show in the early 20th century, who are marooned on a desolate island. At first the exhuberance of freedom is intoxicating for this motley cast of misfits, but once the wine runs out things start to go downhill fast.
The story is narrated by Dirty Boy, who's lived in a glass jar since he was six years old, and who has to be carried or rolled everywhere. Oh and the cast list is something else. There is (among others) the vile leader, the Brigadier, Cedric the dwarf, Two Smiles Madison, Ruby the Hermaphrodite and Chutney Daniels, so named after his tangle with factory machinery left him resembling the messy foodstuff.
Andrew's imagination is something else and it's hard to compare this book with anything I've ever read. It's funny, horrific and magical and I was very keen that Andrew came along to the Bookswap so that you could hear more about it.
It's a truly beautiful looking book too.
As ever with the bookswaps, tickets are just £5 and this includes a delicous buffet served up the the Great Northern Railway Tavern.
This promises to be a really fun night. and tickets are

available here

. We hope you can make it.