Tonight at the Bookshop, we're holding the launch party for Black Feathers, the spellbinding new novel by Joseph D'Lacey.
I am very excitied about this book.
Black Feathers
Those of you with good memories will know that I first met Joseph when he became the first author to visit the Big Green Bookshop. He turned up
15 days before we even opened
!
His first published novel,
Meat
, is a truly staggering book, leading horror legend Stephen King to state "Joseph D'Lacey rocks!", and Joseph followed this up with the equally dark
Garbage Man
and Kill Crew (sadly no longer available).
Since then, his career has been something of a rollercoaster. He got picked up by a US publisher and also one in Australia to publish a couple of novellas, but then his publisher in the UK went bust. It was a dark time for Joseph and it can't have been easy at all.
It was at this time that I approached him and told him that I wanted to publish his next book myself. And that's what happened.
Splinters
, a collection of the best of Joseph's short stories from the last 12 years was published last November, by Timeline Books (my publishing company).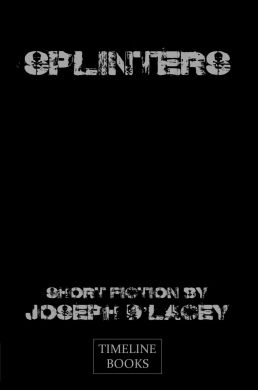 Splinters

It's something that I am very very proud of and hopefully it's introduced some new readers to Joseph's extraordinary prose.
In the meantime two more of Joseph's books were published (
SnakeEyes
and Blood Fugue).
And now, here we are. The launch of
Black Feathers.
Black Feathers
is a beautiful combination of folklore, fairytale and dark apocalyptic fiction. Set over two very different time periods, one modern day, the other generations into the future, it follows the journeys of Gordon and Megan. Although there are hundred of years separating them, both are searching for the elusive Crowman. Some say he will bring destruction to the world, others say he is the planet's saviour, but all Gordon and Megan know is that they must find him.
It is surely the most accomplished of Joseph's novels to date (and I've read them all). If you haven't read his stuff before, this would be a wonderful introduction.
I'd be so pleased if you could come along tonight to help us celebrate with Joseph. He has been one of our biggest supporters and he deserves huge huge success.
There'll be wine and an exclusive short film too. And, of course, there'll be Joseph. One of my favourite authors of all time.